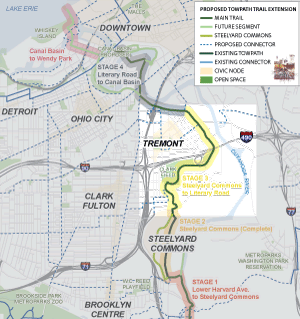 Towpath Trail Stage 3 - click to enlarge
Towpath Trail: Stage 3
Estimated Completion Date: 2018
Stage 3 of the Towpath Trail Extension will connect Steelyard Commons to the Tremont neighborhood via an expanded Clark Fields facility.
This stage of the Towpath will provide a buffer of greenspace between the residential areas of Tremont and the industrial areas found in the valley. The industrial heritage of the neighborhood will be honored through interpretive exhibits and observation decks.
Stage 3 will include three wetlands and bioswales, removing stormwater from the combined sewer system, treating stormwater drainage and reducing run off pollution to the Cuyahoga River.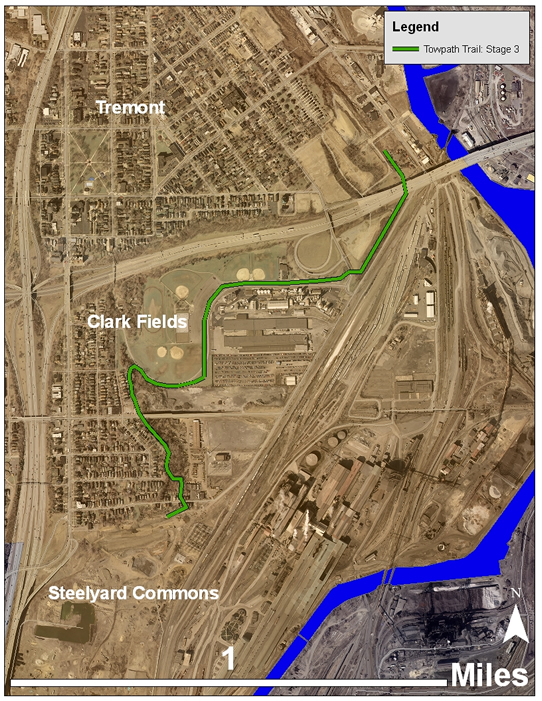 The expansion of Clark Fields will add an exciting and vibrant urban amenity for trail users and neighborhood residents. The Towpath Trail Management Team is coordinating with the City's Parks Department to integrate their visions.
Link to Canalway Partners Stage 3 site: http://canalwaypartners.com/towpath-trail/stage-3/