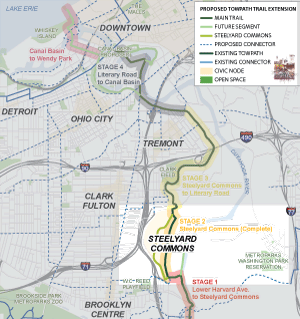 Towpath Trail Stage 2 - click to enlarge
Towpath Trail: Stage 2
Completion Date: 2007
Completed by First Interstate Properties
Stage 2 of the Towpath Trail Extension winds its way through Steelyard Commons. Engineered and constructed in accordance with the Cuyahoga County Engineer's standards, this portion of the Towpath Trail was built as part of the Steelyard Commons development. No public funds were used in the building of over 1.75 miles of Towpath Trail at Steelyard Commons.
Link to Canalway Partners Stage 2 site: http://canalwaypartners.com/towpath-trail/stage-2/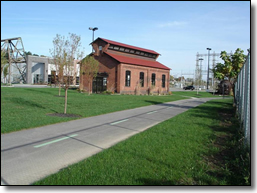 After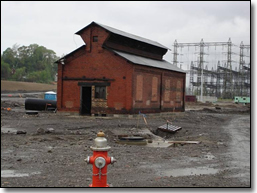 Before
The Towpath Trail's path through the shopping center provides a continuous route with views to the industrial valley along the eastern property line and includes tunnels under Steelyard Drive and Quigley Avenue. In addition, a similar trail through the middle of the shopping center along the east side of Steelyard Drive provides Towpath users access to the center's amenities. The route along Steelyard Drive passes restaurants and connects via sidewalks to shops on both sides of the street, with bike racks and directional signage located along the trail.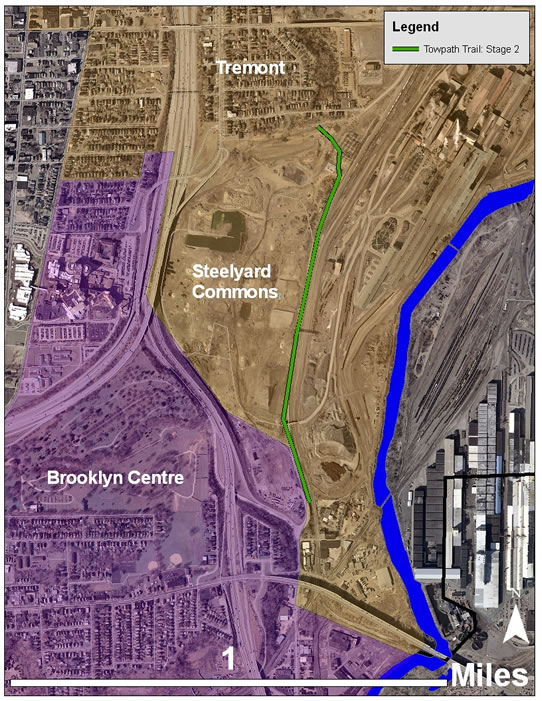 As part of the master plan for the Towpath Trail, exhibits highlighting the role of the lower Cuyahoga River Valley in steel making and railroad transportation, the settlement patterns for neighborhoods, and the national environmental movement will be displayed in a Steel Heritage building located next to the trail.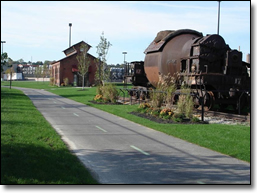 After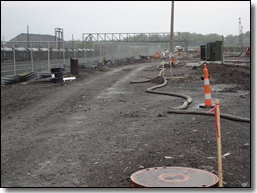 Before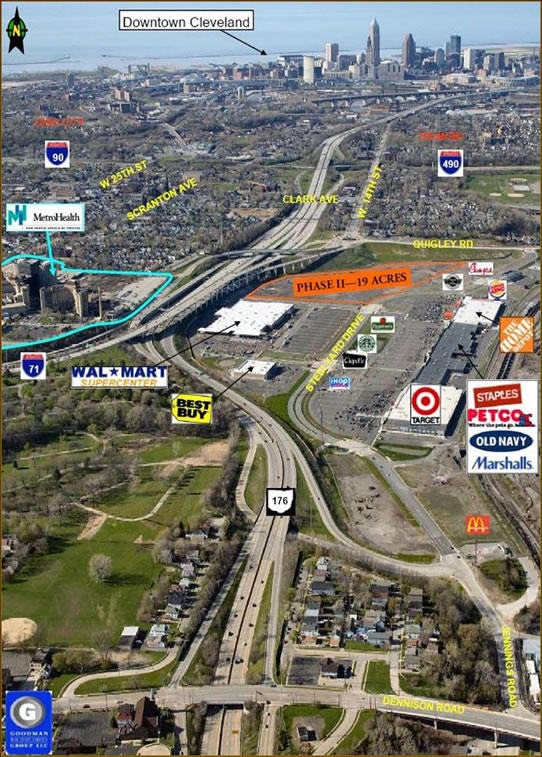 Steelyard Commons