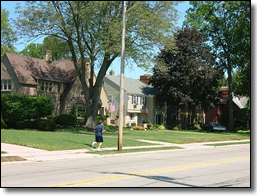 Dense residential neighborhoods are
located at the top of Hogsback Lane.
The Hogsback Lane Access Study, which was completed in 2007, evaluates the current ability of local residents within the area bounded by Madison Avenue on the north, Riverside Drive on the west, Munn Road on the south, and Warren Road on the east to use transportation other than motor vehicles to access the Rocky River Reservation, via Hogsback Lane and makes recommendations for improving access. Three public hearings were held during the process to solicit public input.
The entire study can be accessed here (link to pdf)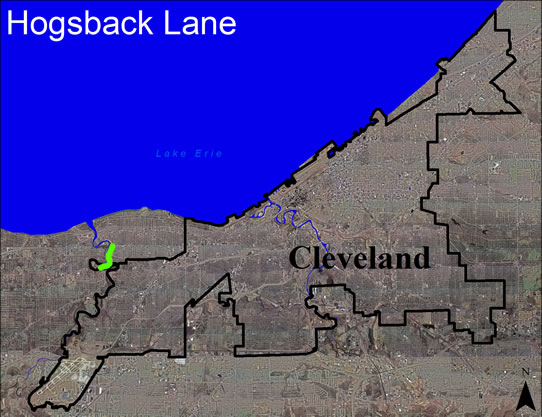 Major recommendations of the study include:
Hogsback Lane to be upgraded to a 24' wide road for two-way vehicular traffic with a separate all-purpose trail, similar to the Rockcliff Drive entry
A signed bike route (signed shared roadway) along Hilliard Avenue
Signed bike routes on Carabel Avenue and Lakewood Heights Boulevard
A combination of signed bike route on Edgecliff Avenue and all purpose path through Impett Park and along 153rd Street
Bike lanes along Riverside Drive, south of Hogsback Lane,
An all-purpose trail along Riverside Drive, north of Hogsback Lane,
Several overlooks along the Riverside Drive
Reestablished Sharkey's Hill and Cow Path foot trails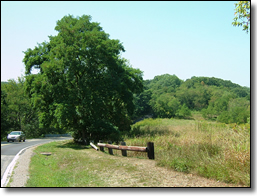 Hogsback Lane evokes a sense of
"country" in the City.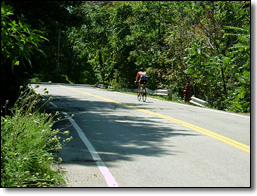 The road is already an entryway to the
Metroparks for cyclists.