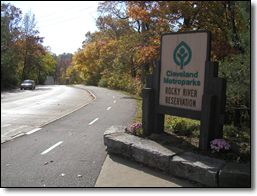 The Cleveland Metroparks Rocky River Reservation occupies most of the Rocky River valley and forms the western border of the City of Cleveland. A centerpiece of the park is the multi-purpose trail that runs from Detroit Road in Lakewood on the north to Ridge Road in North Royalton to the south, a distance of 22.5 miles.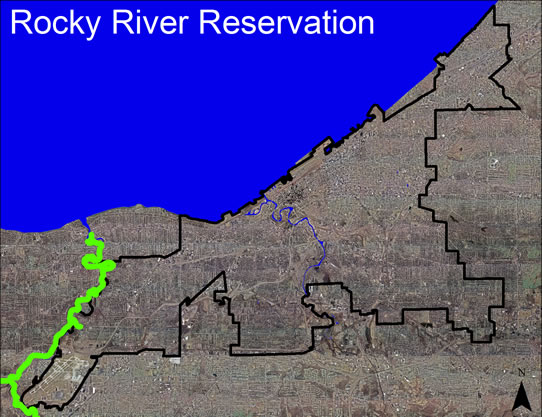 The trail generally parallels the river and within the City it passes picnic areas, softball fields, golf courses and riding stables. City neighborhoods are connected to the trail and park via HogsBack Lane, Old Lorain Road and Puritas Avenue. Just beyond the City's border lies the Scenic Park Marina and Rocky River Nature Center.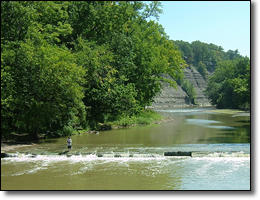 Fishing in the Rocky River.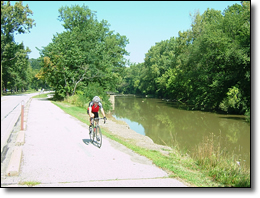 The trail follows the course of the Rocky River.
Metroparks' trail maps for the Rocky River Reservation can be found here:
http://www.clemetparks.com/pdf/rrnorthmap.pdf (north section);
http://www.clemetparks.com/pdf/rrsouthmap.pdf (south section)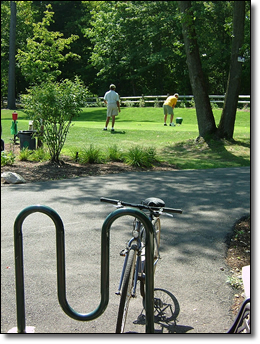 Big Met Golf Course is adjacent to the trail.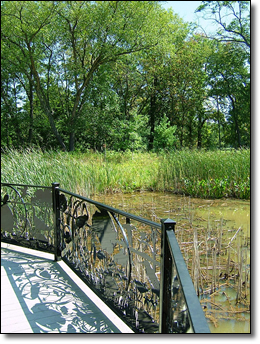 Wetlands along the trail.