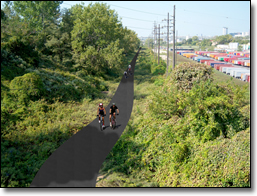 Pictured is concept of how a trail could be
developed along the abandoned Norfolk
Southern rail right-of-way west of I-77.
The Kingsbury Run Greenway study was conducted in 2005 and analyzed the potential for a trail connection between the Kinsman and North Broadway neighborhoods and the Cuyahoga River along the general course of the former Kingsbury Run.
Except for its mouth, Kingsbury Run is no longer a water feature in the City's environment. Its former existence, however, is still manifest in the landscape by the shallow valley that separates the Broadway neighborhood from neighborhoods to the north. The former waterway has either been filled or incorporated into the City's sewer system with the valley being heavily occupied by railroad and industrial uses.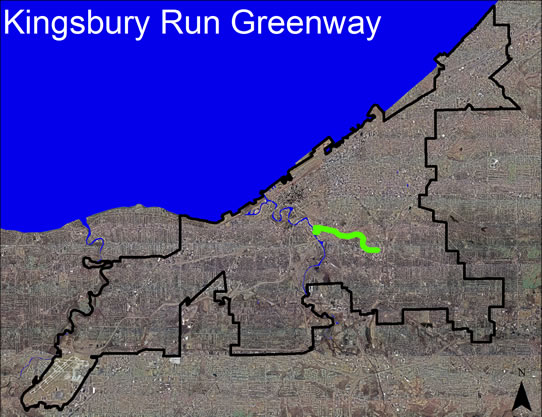 Opportunities for trail connections were identified along abandoned and excess rail rights-of-way and open City and Regional Transit Authority property.
A powerpoint presentation highlighting recommendations of the study can be accessed here.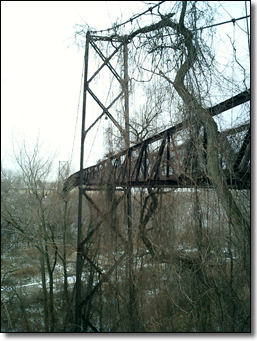 The Sidaway foot bridge spans the Kingsbury
Run valley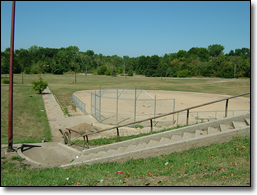 Marion Motley Playfield at the eastern
end of the Kingsbury corridor.