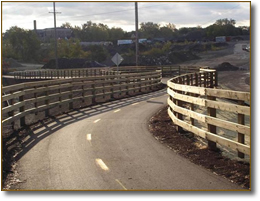 North end of the trail near East 49th Street.
Morgana Run Trail, completed in 2007, runs along an old rail corridor through the Slavic Village Neighborhood. The trail begins on E. 49th Street just north of Fleet Ave and terminates near the Garfield MetroParks Reservation.
The trail ends on the south at the tallest waterfall in Cuyahoga County at Mill Creek where it meets the trail to Garfield Reservation.
.
The Morgana Run Trail is a paved, off-road trail with a short section running along Broadway Avenue as a signed bike route.
Slavic Village has been designated a Robert Wood Johnson 'Active Living by Design Community.' Slavic Village Development Corporation Website.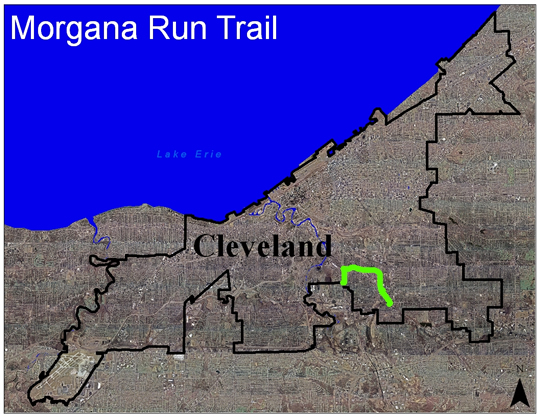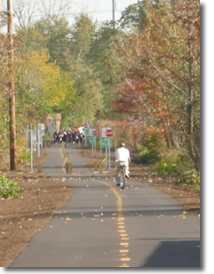 Most of the trail follows an abandoned
rail corridor of the Wheeling and Lake
Erie Railroad.
The Morgana Run Trail project utilizes a majority of a former Wheeling & Lake Erie Rail line. This rail/trail connects residents and visitors to the Cleveland Metro Parks Mill Creek Park and Trail through the Slavic Village/Broadway and Union-Miles neighborhoods of Cleveland over to Washington Park and the new "First Tee" Golf Course and then further to the established Ohio & Erie Canal Way Reservation and Tow Path Trail.
The Morgana Run Trail has three components:
(1.) Asphalt paved bicycle and pedestrian facility (10 feet in width and 2.1 miles in length)
(2.) Creation of a signed bike route along another estimated one-half mile each on existing roadways (Broadway Avenue to the east and East 49th Street to Fleet Ave. Bridge on the west)
(3.) The establishment of two Trailheads, one at the intersection of Broadway/Ackley Avenues and the second at the corner of Broadway/Miles intersection.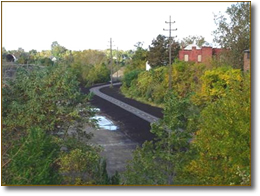 After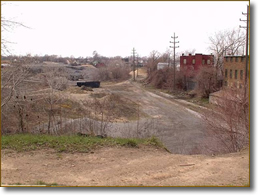 Before
The Morgana Run Trail project was a joint partnership between local community organizations, the City of Cleveland, Cuyahoga County, NOACA, State of Ohio, and private, grant-making foundations.
The trail was completed at a total cost of $2,493,657.
After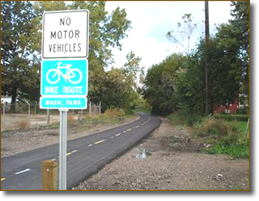 Before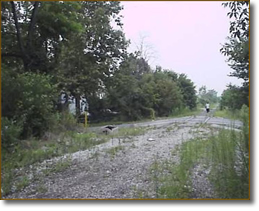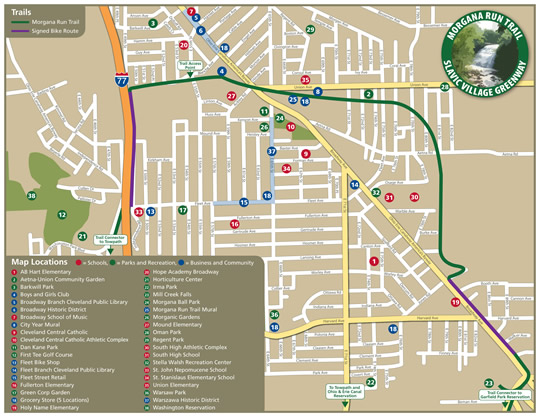 Morgana Run Trail Map (click to enlarge)
Download PDF version