Bike Lane - A bike lane is a bikeway that includes a portion of the roadway which has been designated by striping, signing and pavement markings for the preferential or exclusive use of bicyclists.
The Bike Lane Design Guide was adopted as the City of Cleveland design standard by Ordinance No. 721-04 of the Cleveland City Council on April 30, 2004.
Download a printable version (PDF) here.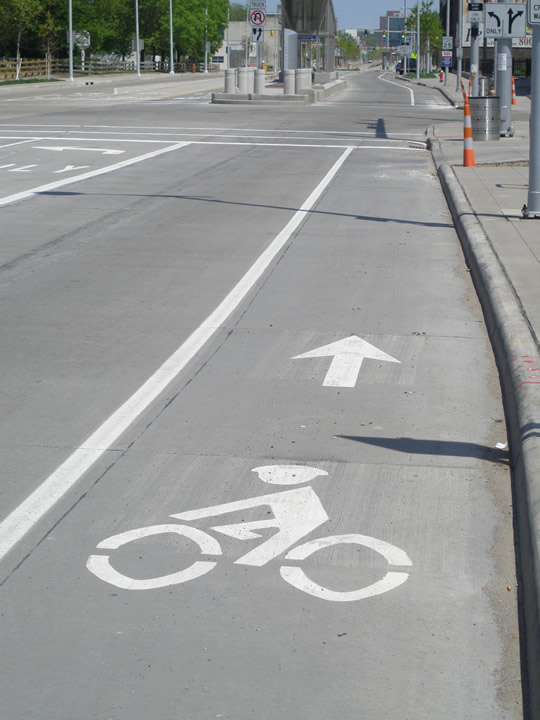 Bike Lane on Euclid Avenue